We are Wim and Lidy, passioned motorhome travellers since 2013. Before that time we traveled with the caravan through Europe, but since there is a motorhome, the motorcycle is also included. In principle, the motorhome trip in the holiday countries is not on the highway, but through lovely and unknown areas. And if we spend a few days at a motorhome site or camping site, the bicycle or motorcycle are the ideal means of transport to explore the area. Historical places or natural phenomena are visited with tips from other holidaymakers or tips from travel books. Our Dutch smous Tootsie was always present, even on the motorcycle. She always attracted a lot of attention and liked to be photographed when she gleefully took in the surroundings with her glasses. Unfortunately, we had to put her to sleep on 6 May 2019 because of anemia and the pain she suffered! Meanwhile, a new travel companion is growing. Her name is Boogie and she is a mini Golden Doodle very similar in character to Tootsie. Hopefully she likes traveling too!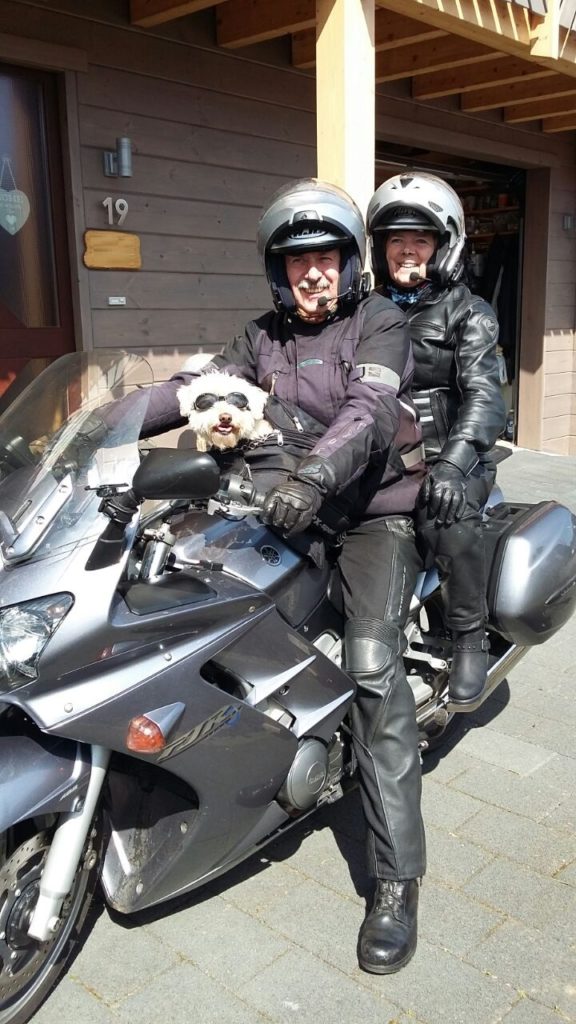 Filming and video editing is Wim's hobby. All holidays are recorded in HD and are therefore beautiful memories. Keeping the website is the newest hobby. In addition, he has never had car brands other than Volkswagen until 2019. He proudly drove the Volkswagen Karmann Edition, a special camper that always stood out due to its unique shape and sleek finish. His brothers had surprised him on his birthday with a baseball cap that was specially made available by the German company Karmann and of which no second copy exists. However, as climbing the alcove started to require more and more effort over the years, the Karmann was exchanged for a Knaus Live Ti on a Fiat basis with fixed beds in early 2019. The Karmann is now in good hands of another Volkswagen fan, but the baseball cap has been kept by Wim!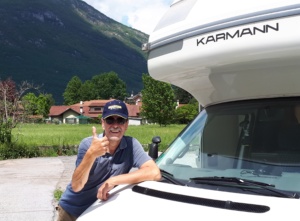 Of course you can also respond to the information offered. And if you have tips about beautiful places and / or routes, we would love to hear that.
Contact is possible via: info@mooieplaatsen.nl